Tapestry
Tapestry - 2022-02-01 - Chevron Island
Tapestry will rise 22 levels over its generous and engaging ground level landscape with commanding views of the ocean, the city, the river, and the Hinterland. Siera Group has collaborated with BDA Architecture and FORM Landscape Design to bring you 113 two- and three-bedroom apartment designs featuring large floor to ceiling windows, open-plan design and contemporary finishes.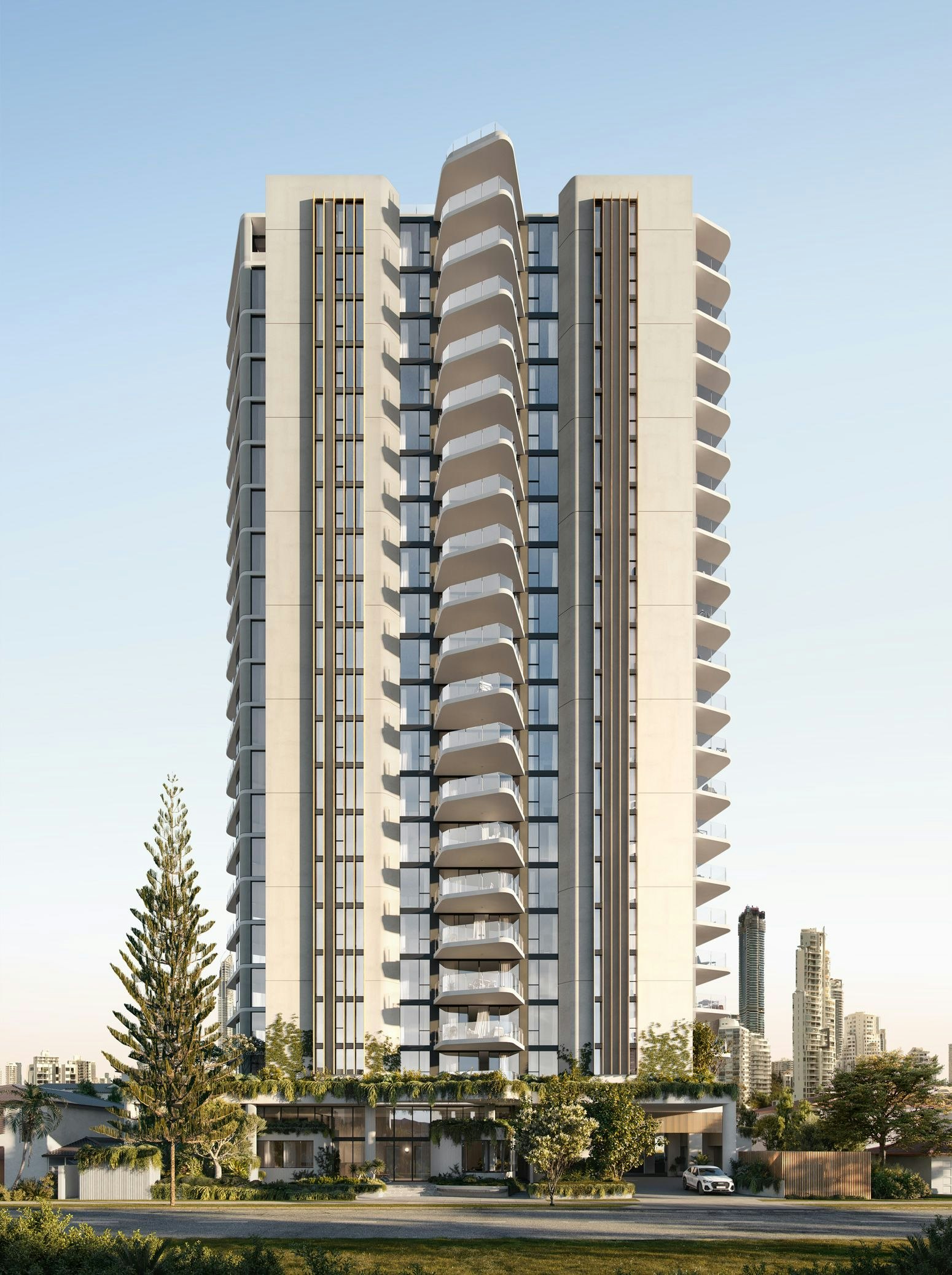 When architecture and art converge, a true tapestry is revealed.
'Tapestry is a high quality, contemporary apartment building with a central location and class leading communal facilities. Strong architectural gestures acknowledge its connection to the Surfers Paradise beachfront, the Nerang River and the HOTA cultural precinct. Apartments have been designed to maximise view opportunities and allow for light filled living spaces. Sculptural and smooth-lined, the architecture of Tapestry is a mixture of curved slab edges, floor to ceiling glass and vertical blade walls. Colours and materials have been selected to create a lightly textured, coastal material palette.' John Lightbody, BDA Architecture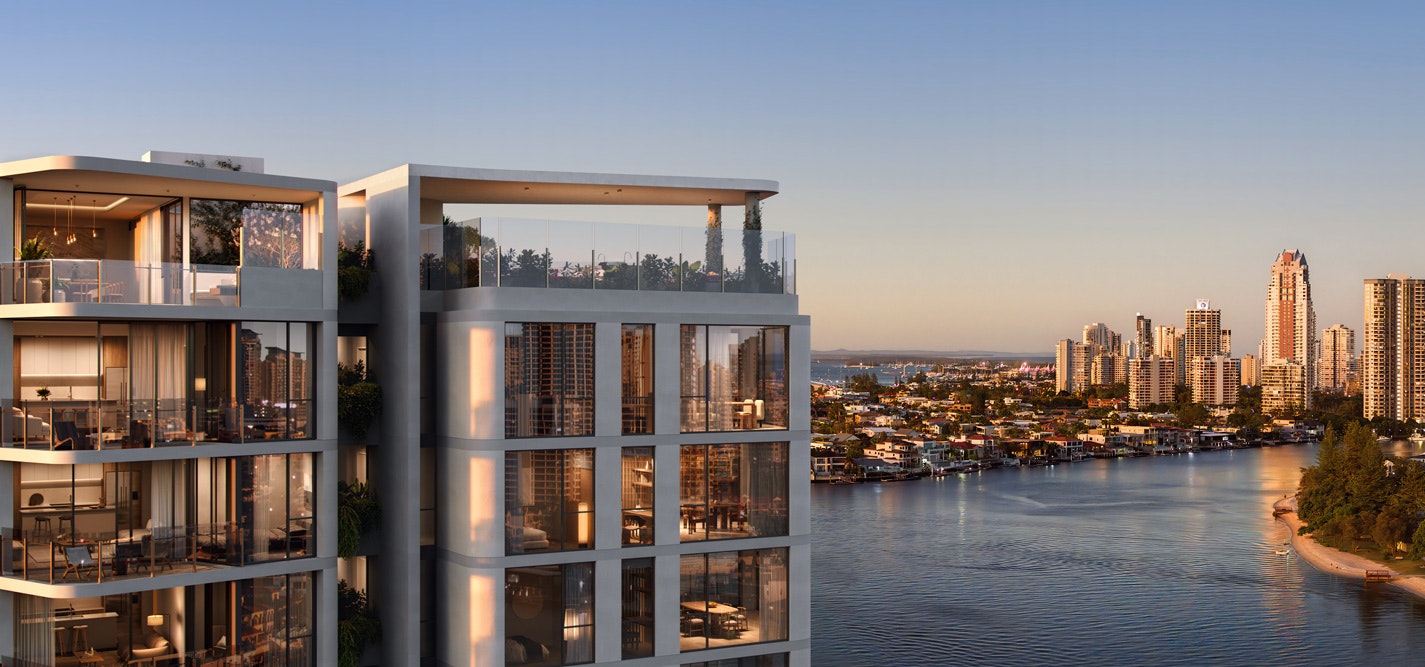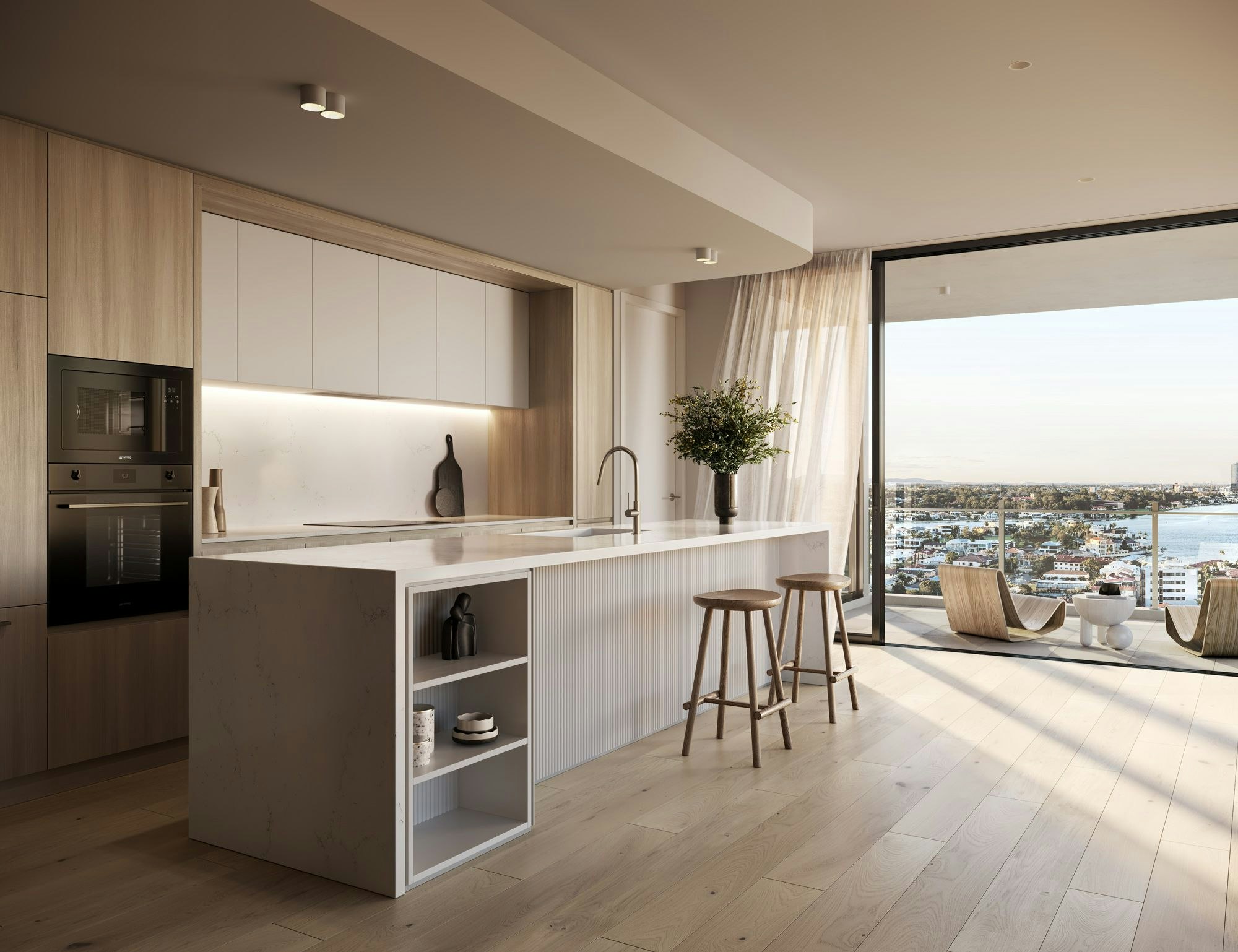 Project Details
• 38 three-bedroom apartments and 75 two-bedroom apartments, with half of those with multipurpose rooms

• Apartments from 95 sqm and 170 sqm with at least 10sqm of balcony area and a carpark

• 155 parking spaces across three levels of basement parking

• Roof terrace with pool, sauna and steam room, gym, firepit, BBQ, and terrace lawn, as well as a vegetable garden and private dining room for entertaining

• Extensive landscaping from foyer to rooftop, including an entry drapped in greenery, a rooftop community vegetable garden, seamless infinity pool outlooking 180 degree views and multiple lounge and dining escape areas.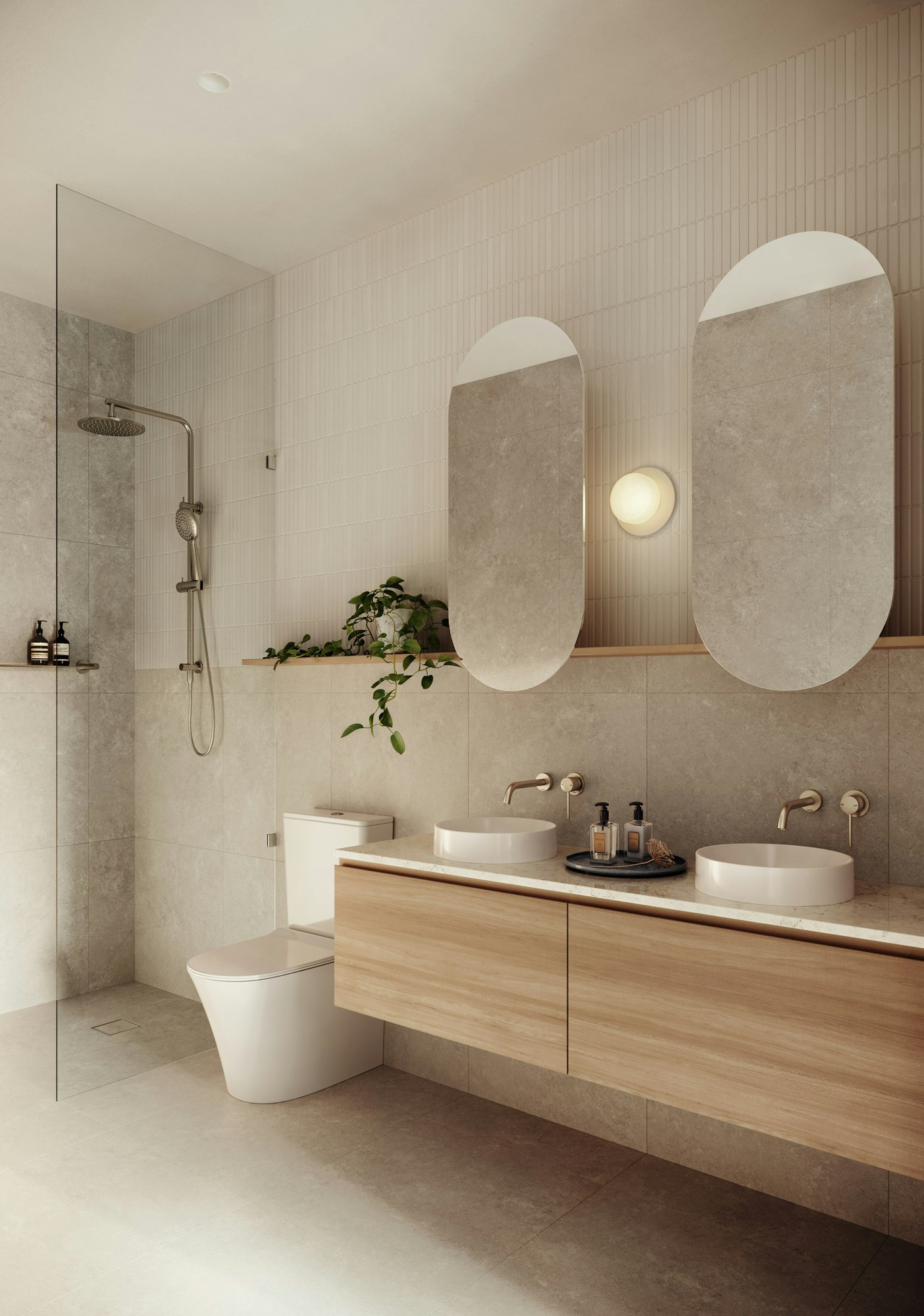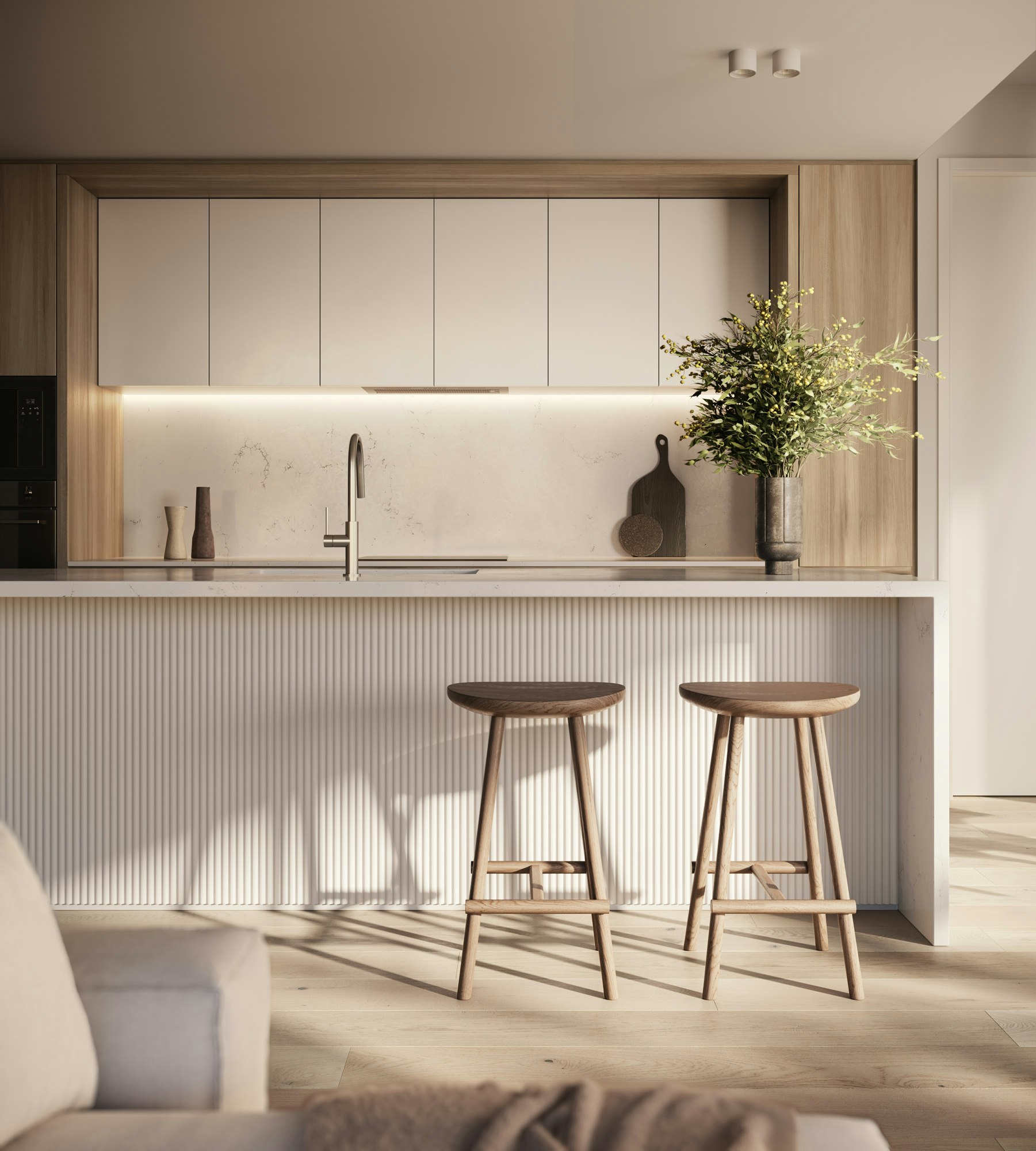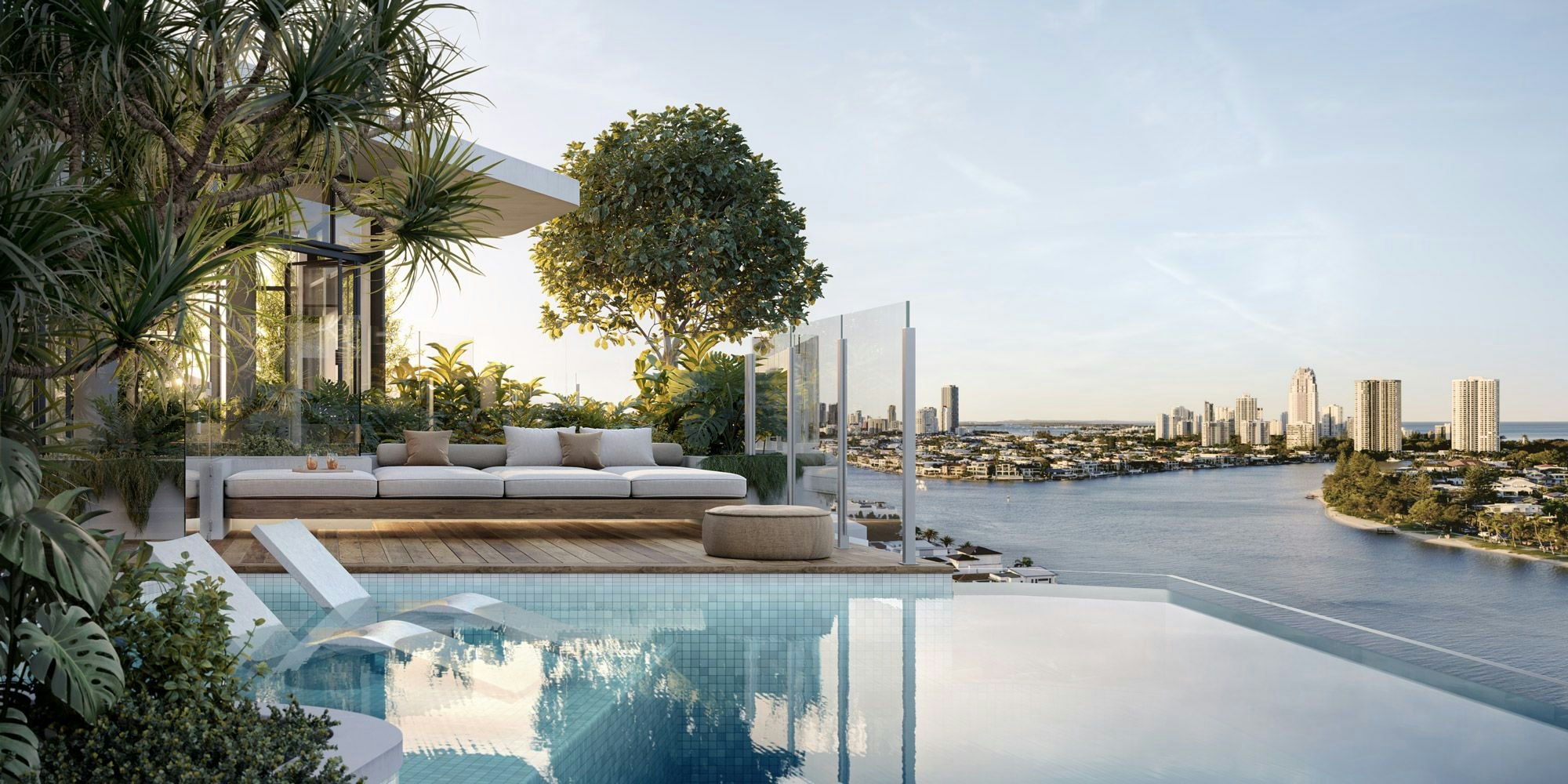 A contemporary statement of style and abundance. Tapestry is the place to weave the life you always imagined with 270 degree views, generous master-bedrooms, modern coastal finishes and twin vanities. Crowning Tapestry will be a resident rooftop, complete with a resort-style swimming pool with day beds, a spa, and pool deck. Residents can also enjoy a private dining space with a terrace and fire pit, a gym with sauna and steam room, a lounging area with a lawn and for those who want to stay productive, a private co-working area.